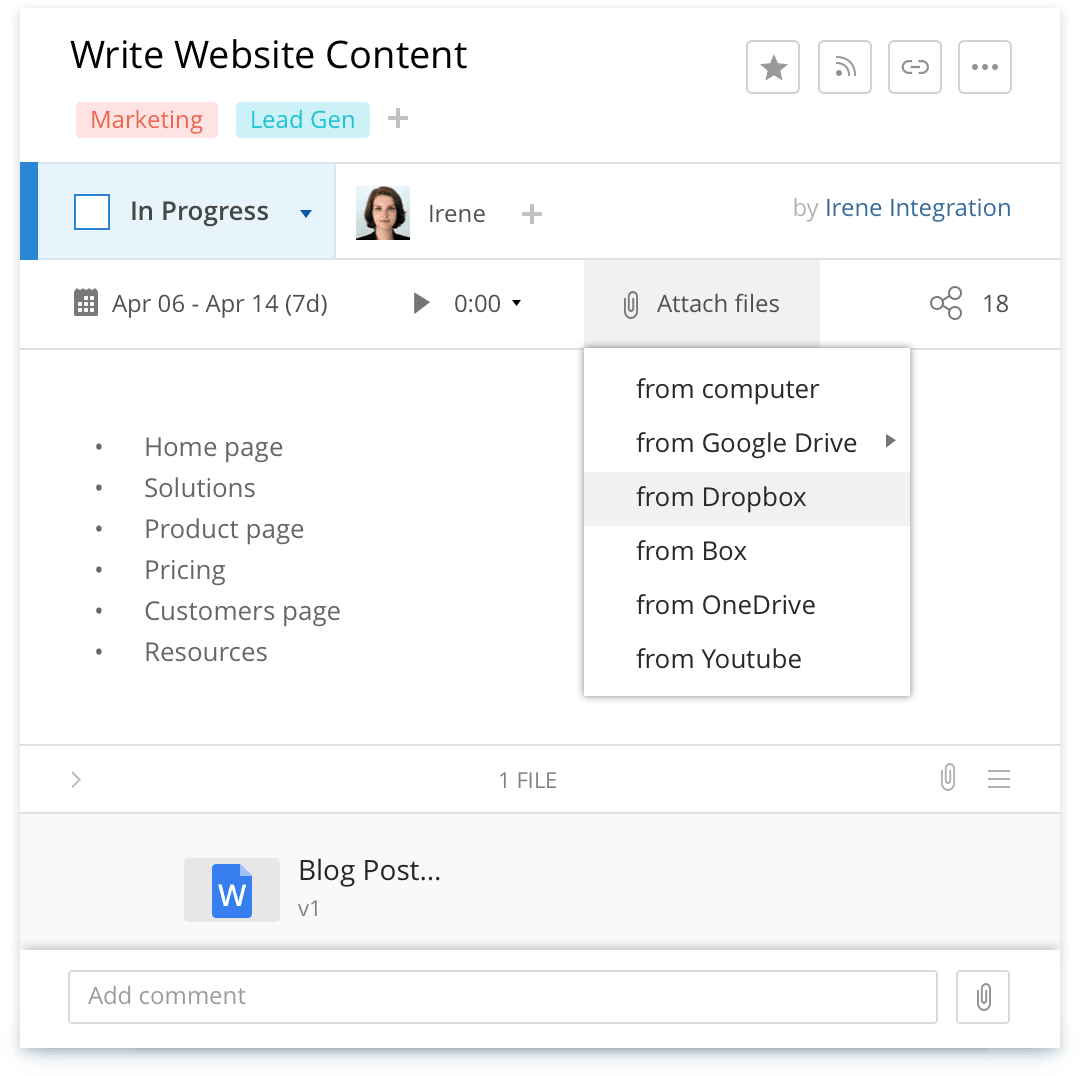 Use it now

Click the "attachments" button (paperclip) in your task panel.
Choose "from Dropbox."
Sign into your Dropbox account.
Select the file you wish to attach.
The Wrike Dropbox integration allows users to attach files from their Dropbox account to a Wrike task. The updates made to the file in Dropbox will automatically sync in Wrike as well.
To share a Dropbox file in Wrike, simply select the paper clip symbol that reads "Attach files" in the panel of your Wrike task. You will then be prompted to make a selection from a number of source options. Choose Dropbox from the dropdown selections.
Yes! Updates in files are automatically synced across both platforms. That way, you never need to worry about working on an outdated version of a file.
Setting up file sharing from your Dropbox account is easy with Wrike. To get started, click the "Attach files" paper clip icon in Wrike task. You will then be prompted to enter your Dropbox login credentials in a pop-out window. Once you've signed in, you can select your files and get started sharing and syncing across both platforms.
Using this integration is totally free and painless. No installation is required and no additional third-party tools are needed. All users on any Wrike plan (free or paid) can use the Dropbox and Wrike integration.